Leather cleaning Doncaster
Commercial leather cleaning Doncaster is just what it says. There is a difference between domestic or home leather furniture. For a start, it will experience much more day to day wear and tear than a leather sofa at home.
Then there is fact that in a working environment, even in a reception area. The type of clothes that are worn and the amount of airborne grit and contaminants is just so much more concentrated than in your living room.
We have to make sure that the finish and protector we apply is able to keep up with this type of daily wear and tear. Otherwise it will soon show.
Leather protection
Leather furniture in your office or work environment does take a beating, even if you don't really notice it. From the extremes of heat in the day. And the cold when the heating goes off oven night or winter holiday shut downs. It expands and contracts and when this happens it is putting stress on the fibres. This need to be attended to if you don't want to be replacing your leather furniture.
We have developed a unique deep cleaning and commercial leather protection system that keeps our clients very happy. We deep clean your leather chair or sofa removing all the damaging grit and soil that can't really be removed, or even seen properly using domestic vacuum's.
When all this is done, we professionally apply a specially developed polyurethane coating that seals the leather and protects the coloured pigment from the day to day exposure we are talking about. This process is essential when cleaning leather in a commercial or office setting.
Leather cleaners in Doncaster.
It is very important to make sure you use the right leather cleaners in Doncaster. Leather cleaning is a learned skill, just like any other trade. It may seem like a simple process on the face of it, but there is a lot to go wrong and a lot of unsuitable products to use out there.
Choosing the wrong products for your type of leather can end up is the furniture being ruined. This is not uncommon. We see it quite frequently. A do it yourself job can cost a lot more than a packet of shop brought leather cleaner and a couple of hours work.
Leather car seat cleaning
You may have company cars with leather seats or offer a service that involves your clients being in your car. You will want to keep these seats looking great and protect them from losing colour and becoming damaged.
Our leather car seat cleaning package does all this for you. It is normal for car seats to become cracked quicker than a suite in your living room. This is because of the severe temperature changes that the inside of a car goes through.
In the summer we all know that the inside of vehicles an get as hot as an oven. This rapidly cools when it is out of the sun or when the air conditioning goes on. It's the same in the winter. The car is hot with all the dry air from the heater, then drops back to outside temperate almost as soon as your get out.
This constant hot and cold as a huge impact on the leather. We treat all the car seat leather to help with all this. Then we apply protect to finish the job. Protect that leather, it's expensive and soon looks bad to you and your clients.
Leather protector
Buying leather cleaning products is like a lucky dip. Unless you are an expert and can identify leather types with your microscope. You have very little chance of having the knowledge needed to select the correct leather cleaning products for your type of leather sofa or chairs.
Even if you was able to find the right leather cleaning product. Would you know how to use it properly without damaging your leather? We see so many damaged leather couches and car seats that have be cleaned without knowledge. Most of the time we can repair the leather and re colour it. But that is not cheap and is a last resort.
The protector we use on office and other commercial leather furniture is not just a cream that can be brought of the shelf in any case. Leather cleaning Doncaster uses only the very best products.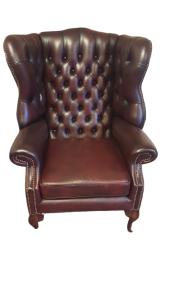 We finish with the same product used in manufacture before the furniture leaves the factory.
It is important to understand that this is not a cream that is rubbed in. It is applied via a spray system.
This is a full polyurethane leather protection system. Not a rub in cream!
After that we offer a full anti virus Professional Sanitising and Disinfection Service. We can treat your whole work space in a very short time with our no mess, no down time system.
Call me today for a chat about what leather cleaning Doncaster can do for your leather. contact me here via email or telephone.